I've gotten so many positive responses from my latest blog post, where I discuss my adventure with high cortisol (stress) and an autoimmune diagnosis (Hashimoto's thyroiditis). It's encouraging to know that my own wellness journey resonates with others — some have even gone to see their MD and get their hormones tested! Good for you for being the boss of you health, friends!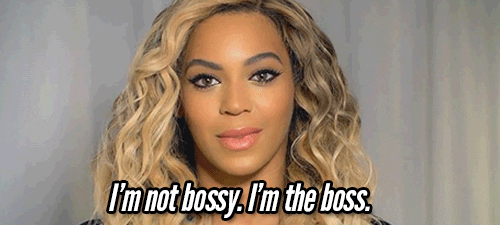 While these diagnoses seem daunting, they should be the ones afraid of me. (muahaha) I'm coming at them head on, armed with knowledge and tools to get my body back on track. Including some bomb recipes made with whole foods that are #whollydelicious.
Now, onto the goods. I've been experimenting with some nutritious, simple, Fall recipes that I'm excited to share with you.
These muffins are inspired by another recipe creator I found, choosingchia.com. As usual, I added some of my own modifications to the recipe. And I won't lie, I wanted to eat the whole batch of muffins when they were done…
All of the ingredients included are gluten, dairy and soy free, and delicious! Recipe can be made vegan with egg substitute listed below.

Ingredients:
¾ cup ground flax seeds (can also use quick oats)
1 1/4 cup gluten free flour blend  (can sub. regular flour, I like to use Bob's Red Mill gf flour)
1/3 cup honey (can also use coconut sugar)
2 tsp cinnamon (Or 2 drops Young Living Cinnamon Vitality)
1 tsp ginger powder (Or 1 drop Young Living Ginger Vitality)
1/4 tsp nutmeg (Or 1 drop Young Living Nutmeg Vitality)
¼ tsp salt
½ tsp baking soda
1 tsp baking powder
¼ cup avocado oil (or other vegetable oil, I really like coconut oil!)
¼ cup maple syrup
2 eggs (Sub flax eggs to make vegan: 2 tbsp ground flax+6 tbsp water)
1 cup almond milk + 1 tsp white vinegar
2 tsp vanilla extract
1 1/2 cups apples, peeled and finely chopped
CRUMB TOPPING
2 heaping tbsp pecans, chopped (you can use walnuts or hazelnuts as well).
1 tbsp oats
1 tbsp spelt flour
1 tbsp coconut oil (or avocado like above)
1 tbsp maple syrup (or brown sugar)
1 tsp cinnamon
OPTIONAL
You can add your favorite glaze on top (as pictured above). Any of the following would be delicious:

Nut butter
Honey
Maple Syrup
Caramel (more of a decadent dessert topping)
Instructions:
Preheat the oven to 375 degrees and line a muffin pan with muffin liners.
If you're making this vegan: start by preparing the flax eggs. Mixing 2 tbsp ground flax in 6 tbsp water and allowing to sit and 'gel' for 5 minutes.
Next prepare your "buttermilk" by mixing the almond milk and 1 tsp of white vinegar together, allowing to sit for 5 minutes.
In a large bowl mix together oats, gluten free flour, honey, cinnamon, ginger powder, nutmeg, salt, baking soda and baking powder.
In a separate bowl mix together the avocado oil, maple syrup, eggs (or flax eggs), almond milk mixture, and vanilla extract.
Fold the wet ingredients into the dry ingredients until combined.
Next fold in the chopped apples.
To prepare the crumb topping, mix the chopped walnuts, oats, flour, oil, and sugar together in a small bowl until combined.
Fill your muffin pan with the batter, and top each muffin with the crumb topping.
Bake for 15-18 minutes, or until a toothpick comes out clean.
Try this recipe and love it? Tag me on instagram or Facebook –

@

jaydeeromick.